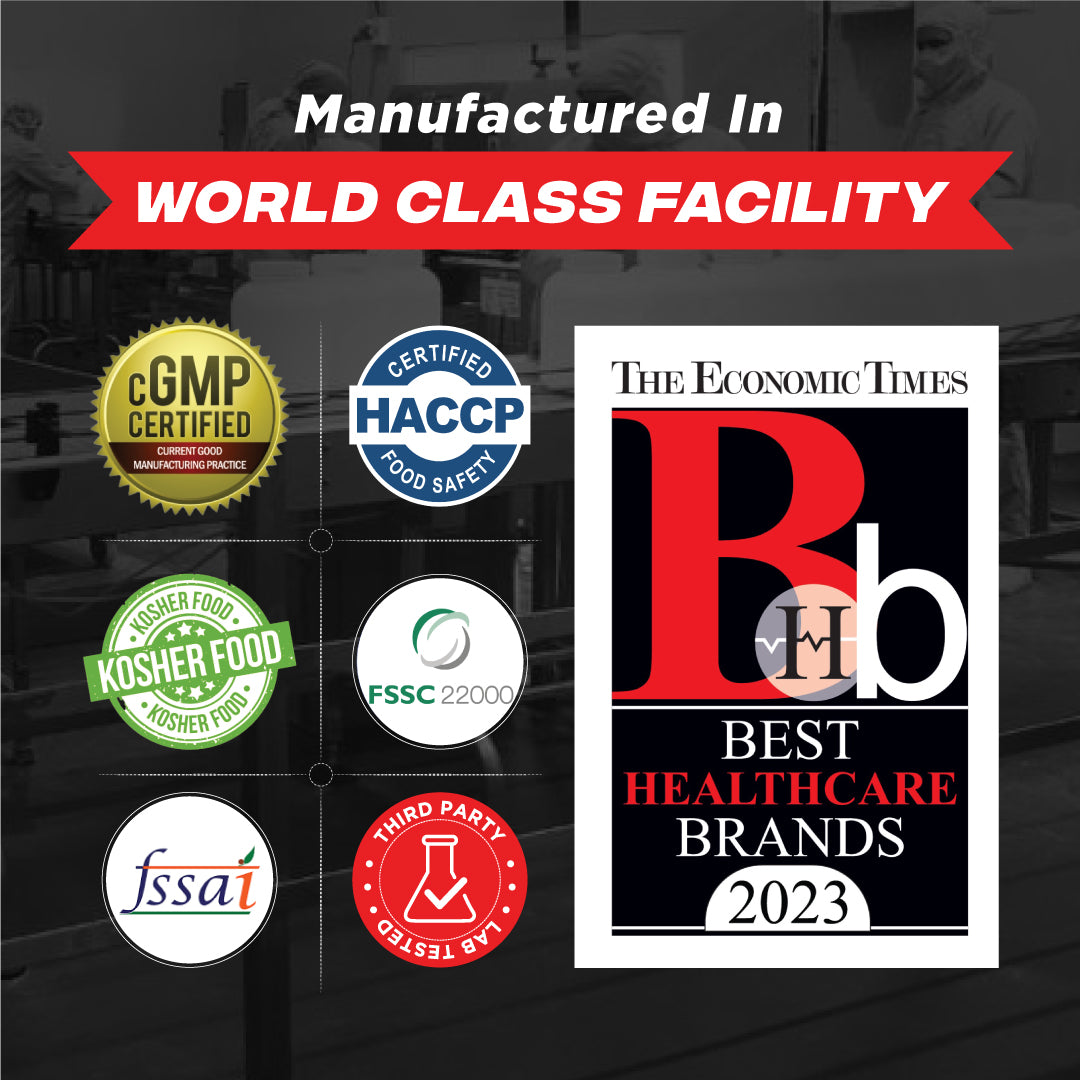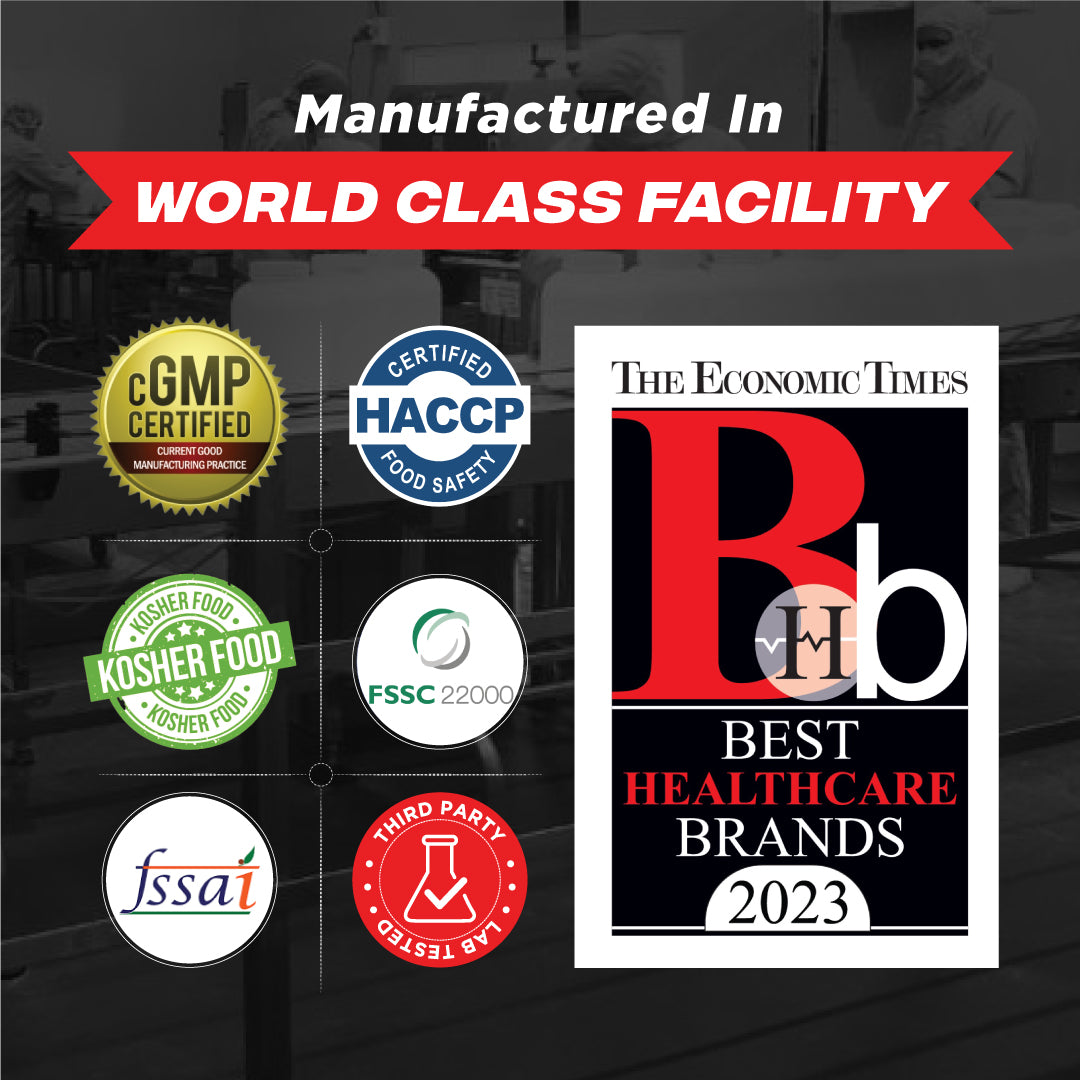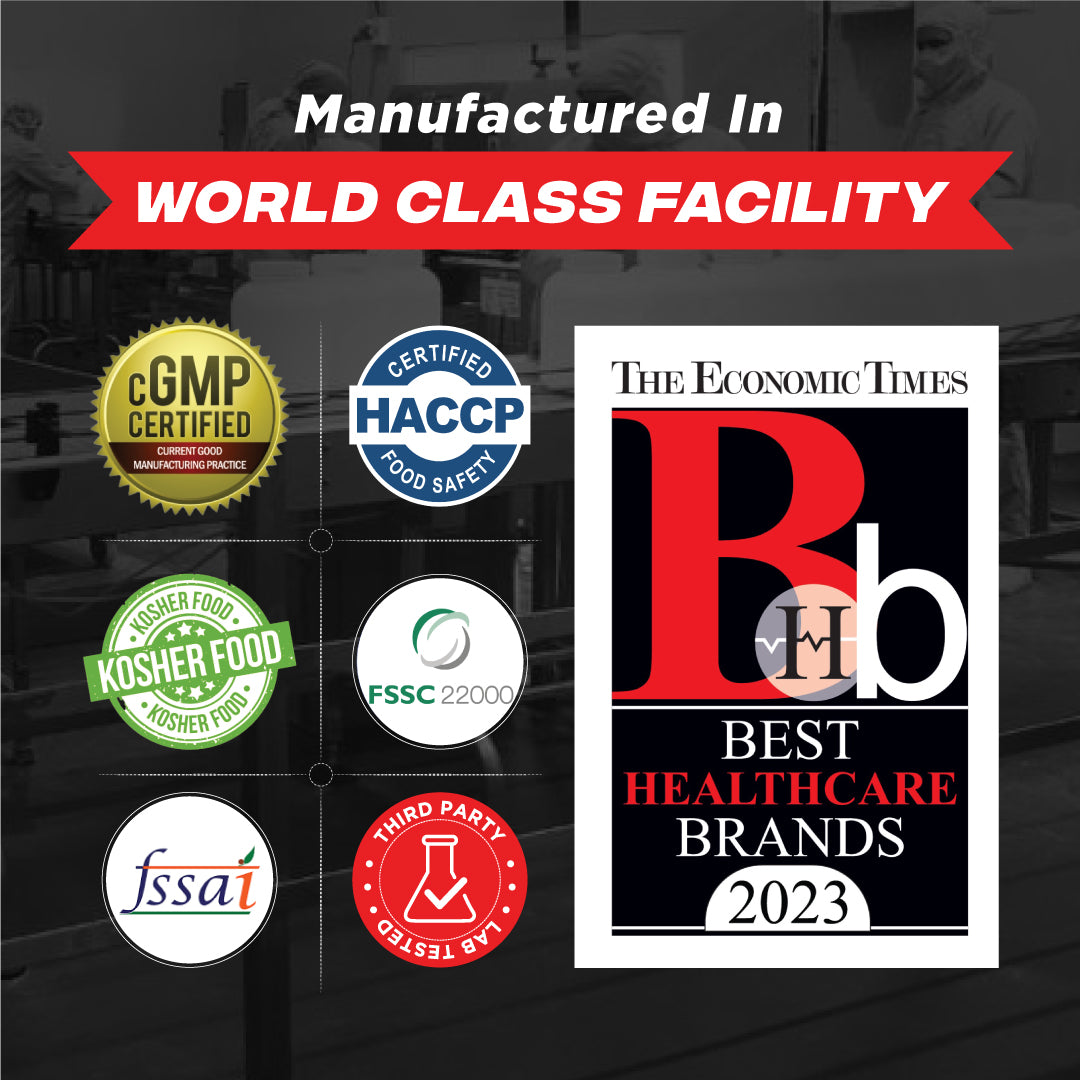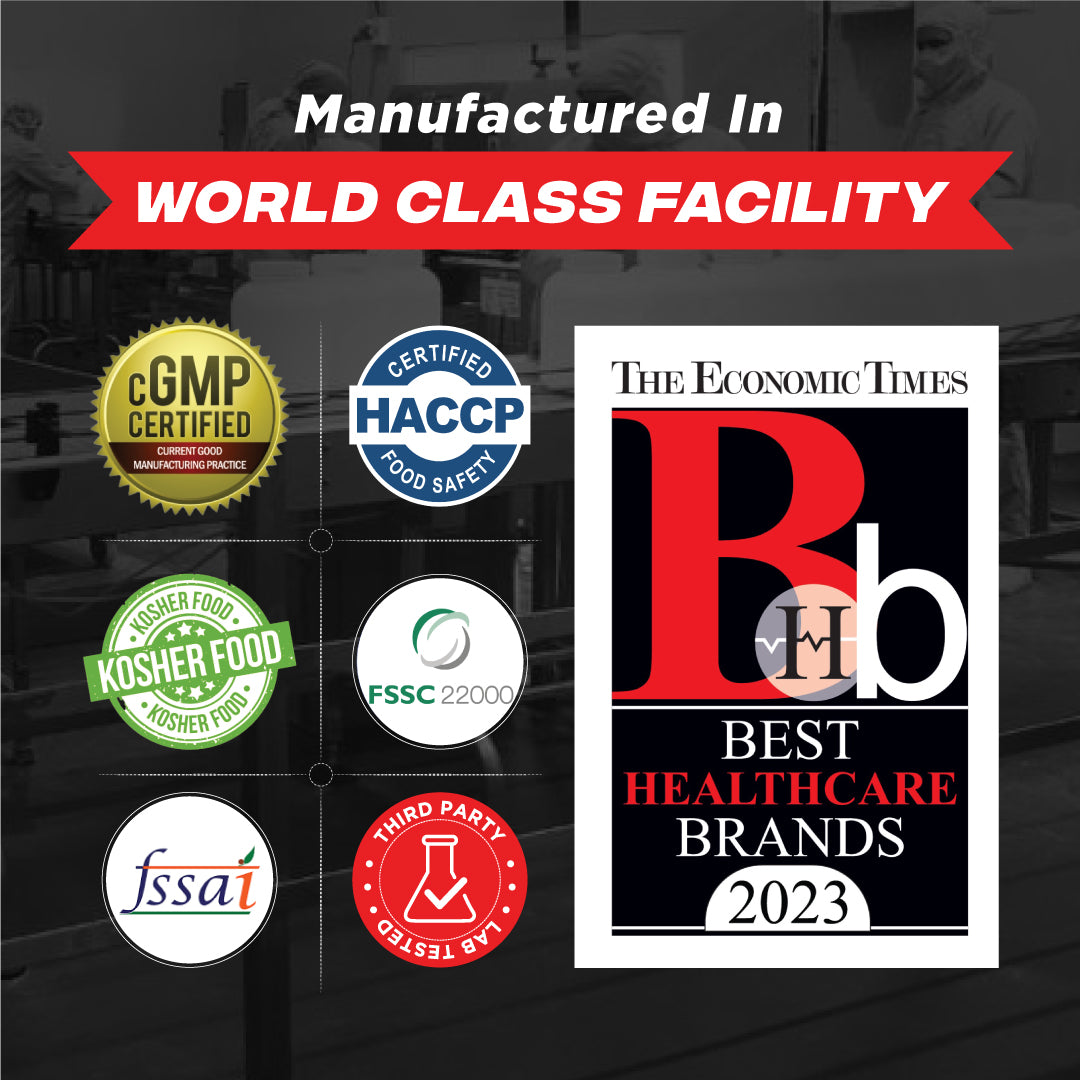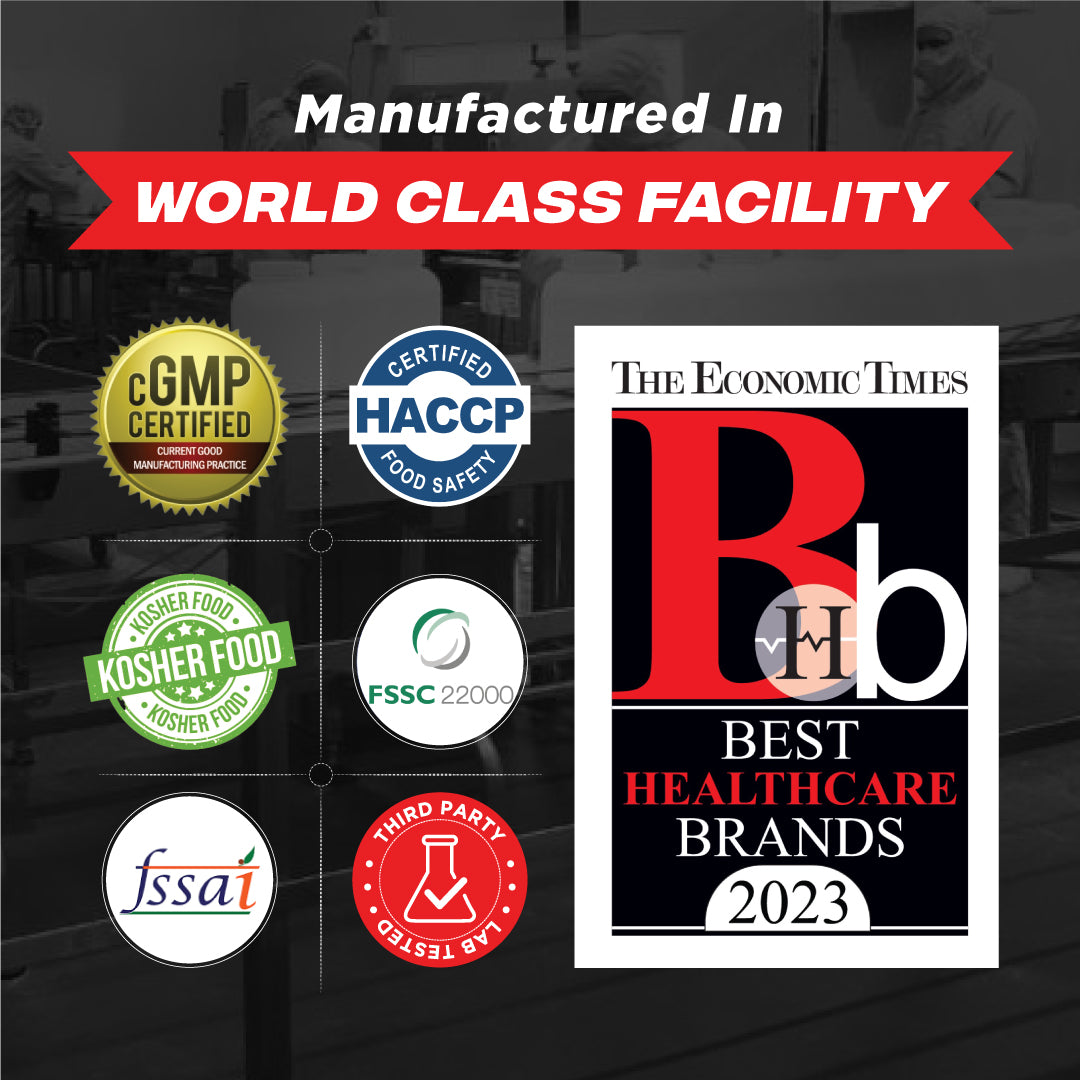 Best Healthcare Brands 2023
BigMuscles Nutrition featured in the Economic Times Best Healthcare Brands 2023
CGMP refers to the Current Good Manufacturing Practice regulations enforced by the FDA. It assures the identity, strength, quality, and purity of drug products
Kosher Certification is the stamp of kosher approval by a rabbinic Agency verifying they have checked the products ingredients, production facility and actual production to ensure all ingredients, derivatives, tools and machinery have no trace of non kosher substances.
HACCP certification is a globally recognized food safety management system that promotes best practices in food safety management throughout the entire food supply chain focusing on identifying, assessing, and controlling potential hazards at various stages of food production, processing, and distribution.
Recognized by regulatory NABL bodies, Third-party certification means that an independent organisation has reviewed the manufacturing process of the product and has independently determined that the final product complies with specific standards for safety, quality and performance.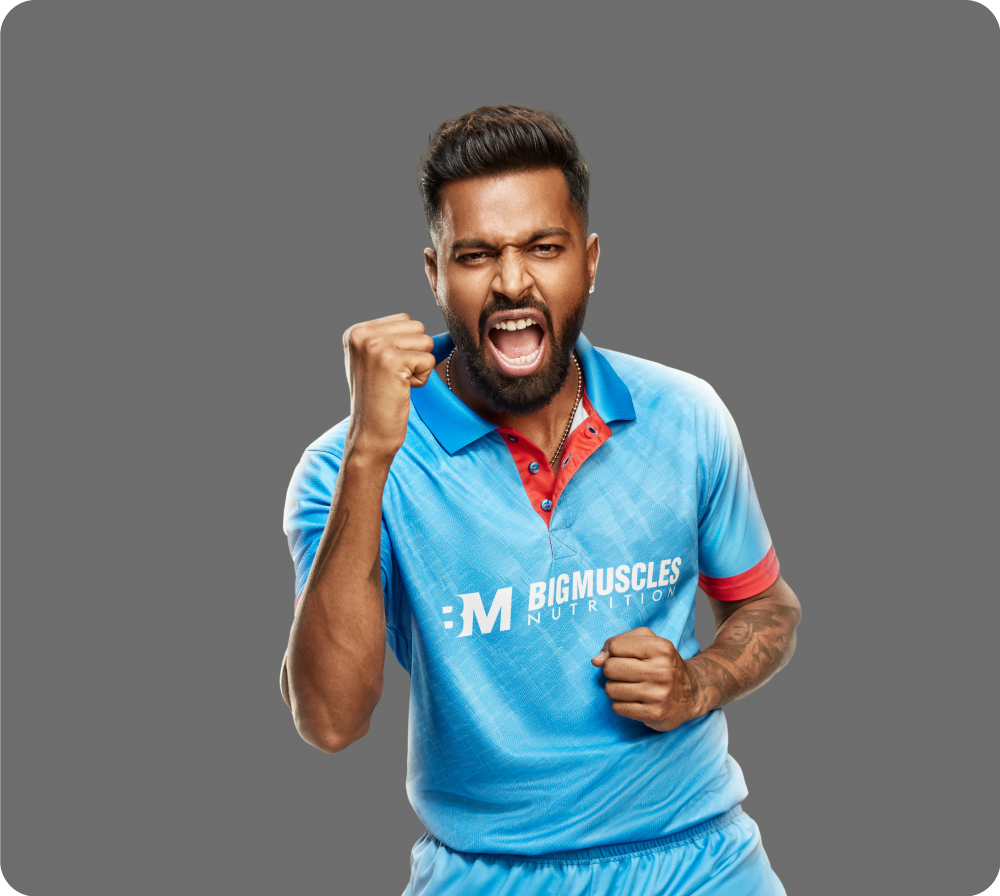 New Arrivals